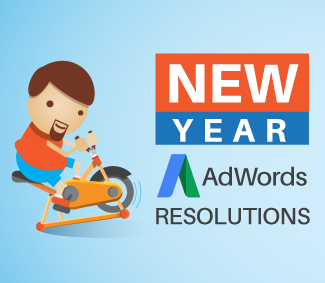 New Year's eve is when our hopes for the future grow to their fullest, when we are inspired to work hard and to change the world - or at least our own lives.

The motivation brought by a new beginning is certainly contagious, however, it usually short-lived. Let's be honest, sometimes it doesn't even make it through the night.

The New Year's Resolutions that I am about to share with you are not meant to be mastered in one day. These resolutions are meant to be studied, owned and progressively improve all throughout the year.
Here Are The AdWords Resolutions For The New Year - http://goo.gl/VynAT0